Ribbon Awards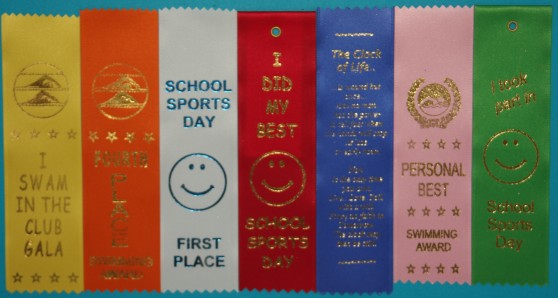 Our Ribbon Awards are ideal for swimming galas, sports days, church fund raisers, school prizes etc.
Versatile and attractive, Ribbon Awards provide a very acceptable and economical alternative to medals and trophies.
Ribbon Awards are made from 48mm American ribbon. can be designed to your own specification in a selection of colours of both foil and ribbon.
Backing cards are printed to record name, event and result.
Standard Awards available from stock:
Swimming - 1st - 6th place
Personal Best
Special Award
Finalist
I swam in the club gala
I swam in the club competition
Sports Day - I took part in sports day
School Sports Competitor
I did my best at school sports day